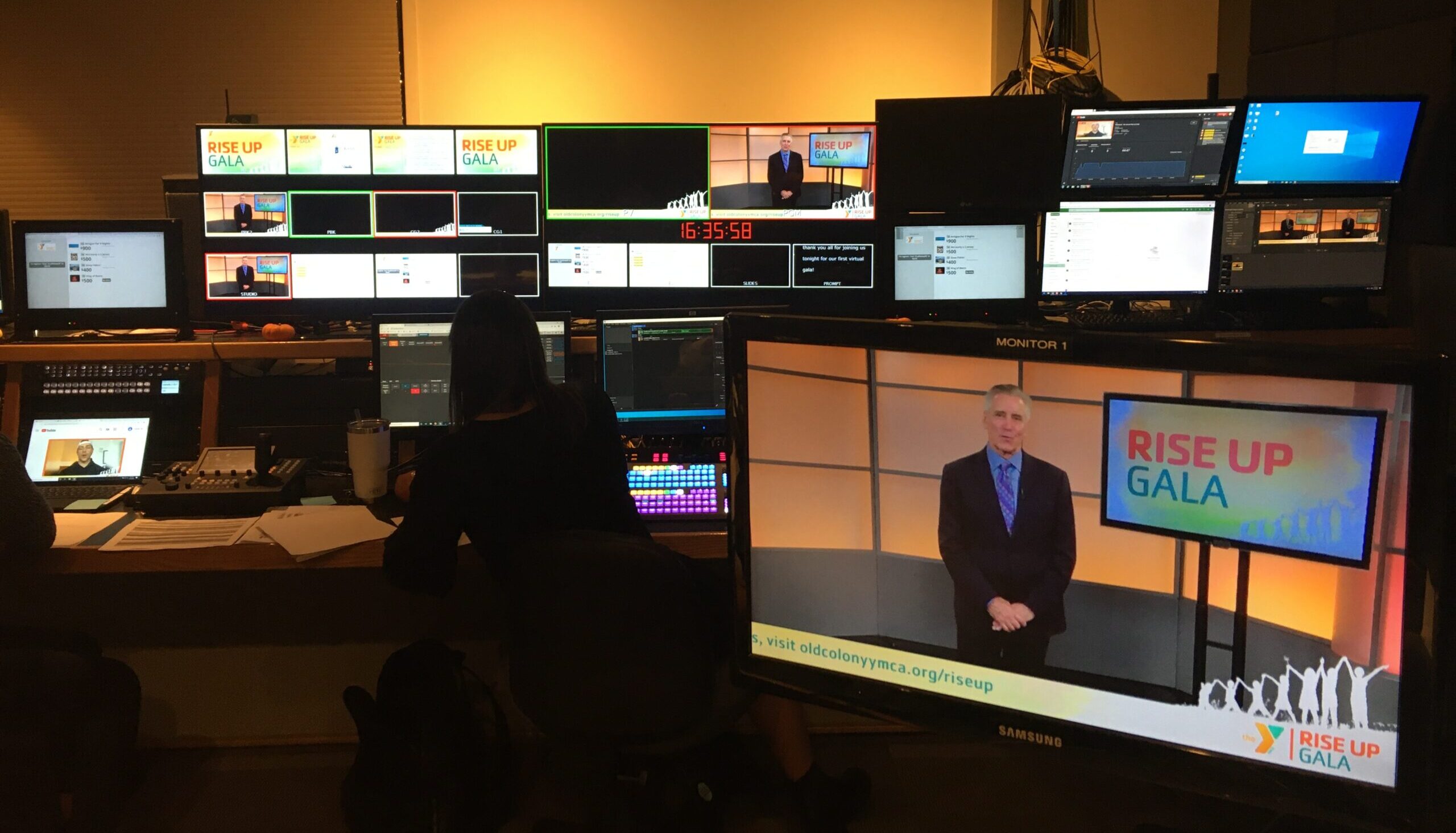 Live Event Video | Nonprofit
In August 2020, The Old Colony YMCA knew that their annual event was going to look a lot different. Seeking an alternative to their typical in-person fundraiser, they turned to Tippingpoint Labs to help reimagine this event during the time of COVID.
""After an introductory meeting, it became apparent that Tippingpoint had the knowledge, flexibility and vision necessary to help us pull a virtual Gala off. We had a condensed timeframe and never hosted a virtual fundraising event. Their expertise proved to be invaluable during production." said Michael Eatough, Senior VP of Mission Advancement for the Old Colony Y.
Critical to the success of this annual event is the live auction and fund-a-need portion of the evening. Not wanting to compromise that, The Old Colony Y charged Tippingpoint Labs with developing a 50-minute event program that included pre-recorded elements as well as a live portion for the auction and more direct fundraising.
"This is our highest profile event of the year, and there was a lot of pressure from the CEO and Board of Directors to make sure the annual Rise Up gala went off without a hitch," Eatough explained. "Tippingpoint understood that and undertook efforts to put everyone at ease. From participating in calls with the Board to planning for various contingencies, they truly managed the project."
Tippingpoint helped the team create a run of show that was emotive and effective. We worked seamlessly with the Y's internal resources and guided them step-by-step through every stage of the process.
"I was very impressed with Tippingpoint Labs. Not only in their creativity and process management but also in their unbelievable support of our team and project. They made us feel like we were their only client," said Michael Ricci, VP of Communications for the Y. "They were always available to answer questions and problem solve."
The evening of the event, the Tippingpoint Labs team went to the live recording studio to manage the host, BIlly Costa, and produce the event.
"We were nervous about the night, since we were live and only a few days after the Presidential election, but Tippingpoint ran the show seamlessly," Eatough said. "It went off without a hitch, and we received many comments about the show's success, especially the live component. Everyone watching felt like they were part of our community. It would not have been as successful or professional without Tippingpoint Labs."