BEFORE:
The homepage had an array of confusing drop downs and product links which made visitors struggle to find the knives they wanted. Every SKU was listed on the homepage, and there was no way to filter through the hundreds of offerings.
AFTER: Tippingpoint Labs suggested using relevant content to push customers through their decision journey, and created blocks for featured items and content. The homepage and interior pages were made into templates to give the entire site a modern new look.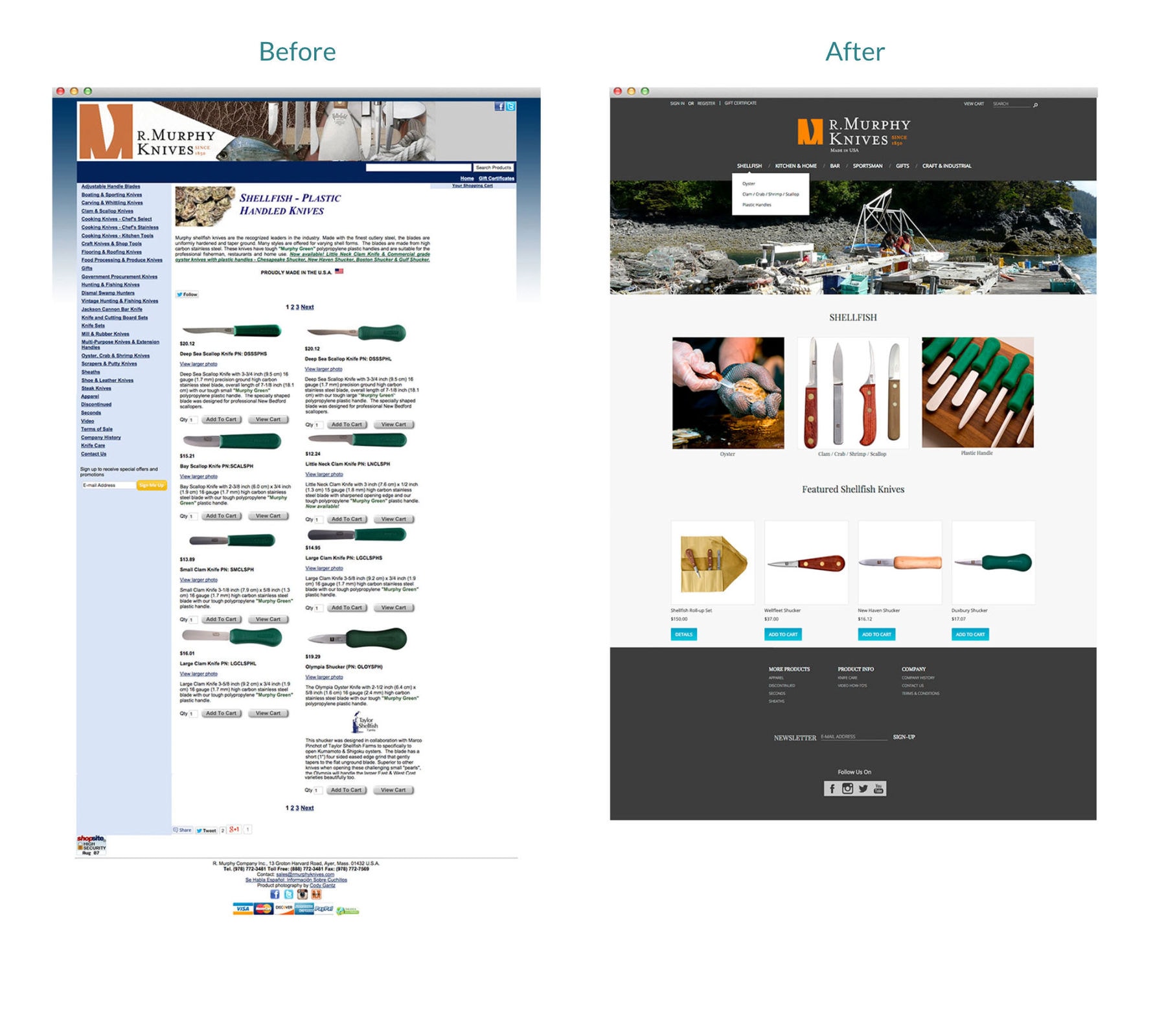 Web Site Development | Culinary Brand
R Murphy Knives launched their original website many years ago and it was on auto-pilot. They knew it could be maximized, but they did not know how. The platform had a complex back-end CMS and the team had no dedicated resource to examine ways to improve functionality and UX. Tippingpoint Labs studied the site to gain an understanding of capabilities and missed opportunities. Using their existing system but capitalizing on it's built-in features, we devised full re-design that would increase conversion and build loyalty through a content initiative.
With a concrete plan and wireframes in place, R Murphy Knives was able to give their existing site a facelift without starting from scratch.