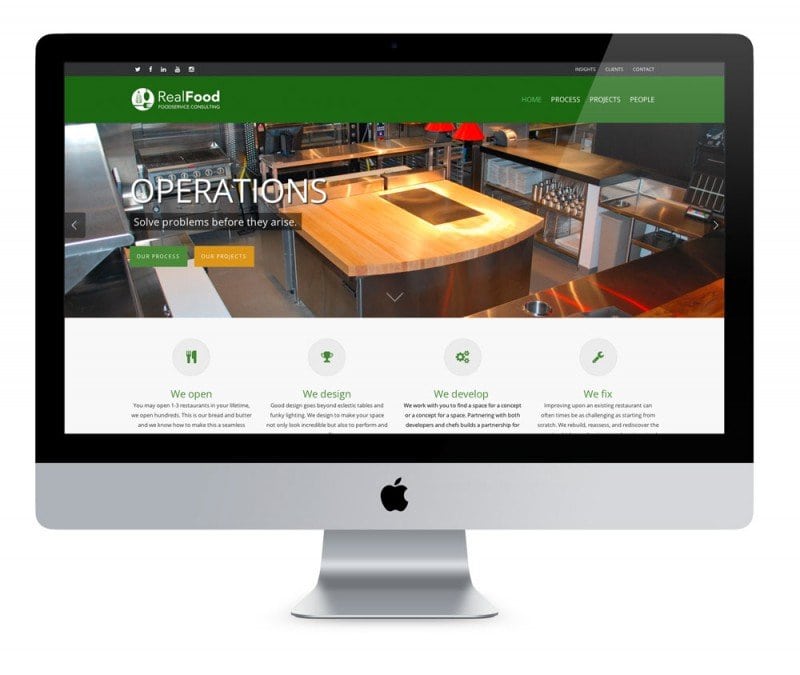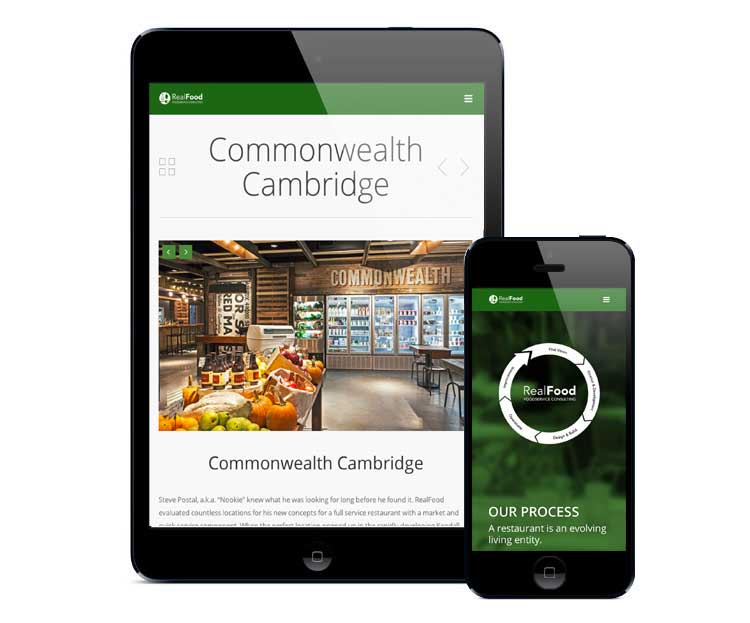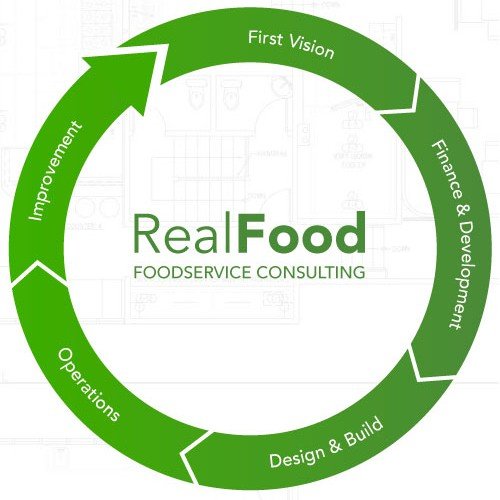 RealFood needed a way to clearly show that they service every point in the continuous cycle of a successful restaurant. Their 5 main services are incorporated into this branded graphic, the RealFood Process Cycle.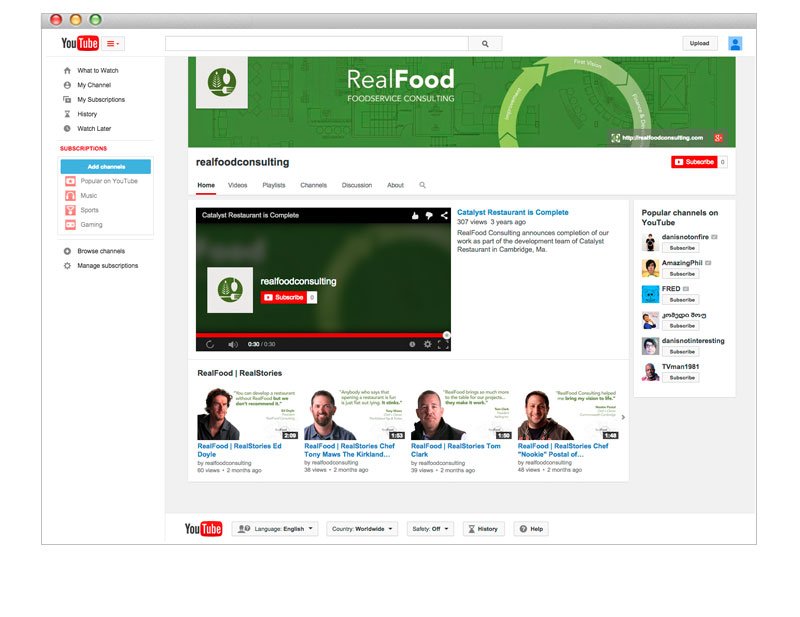 B2B Website | Food and Beverage
With dozens of restaurant openings every year, RealFood Consulting did not have much time to think about their own brand. Their website generated leads but was not properly representing what RFC had truly become. Tippingpoint Labs overhauled the website, implemented best in class WordPress solutions, established branding elements to showcase RFC's unique process, ensured SEO positioning was not lost but gained, created 5 testimonial videos using credible voices from the industry, and refreshed the RFC YouTube channel.