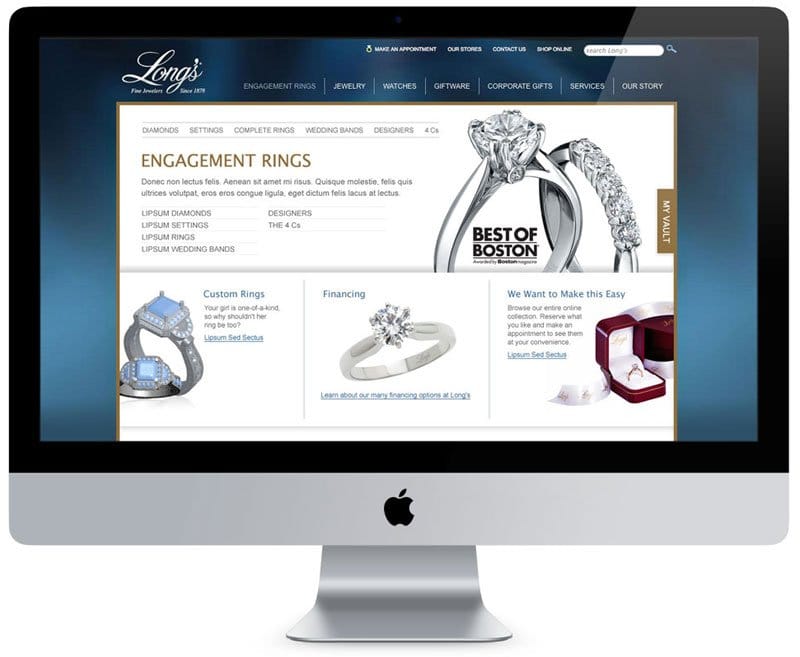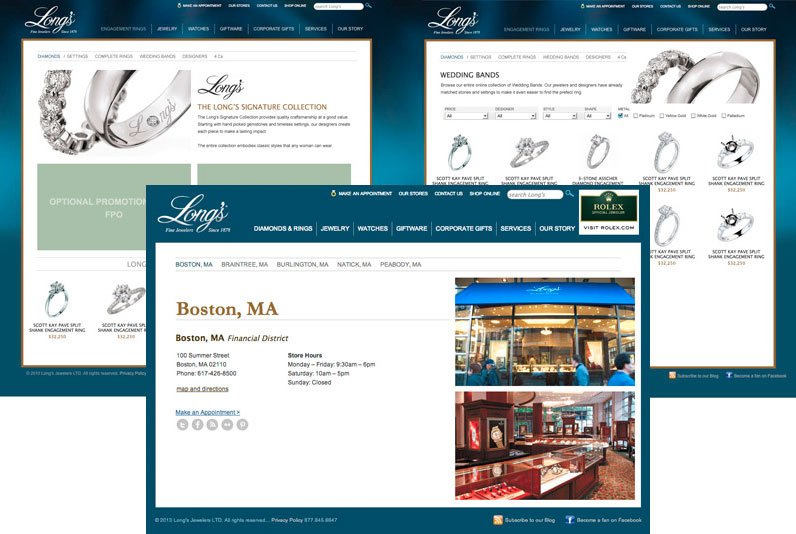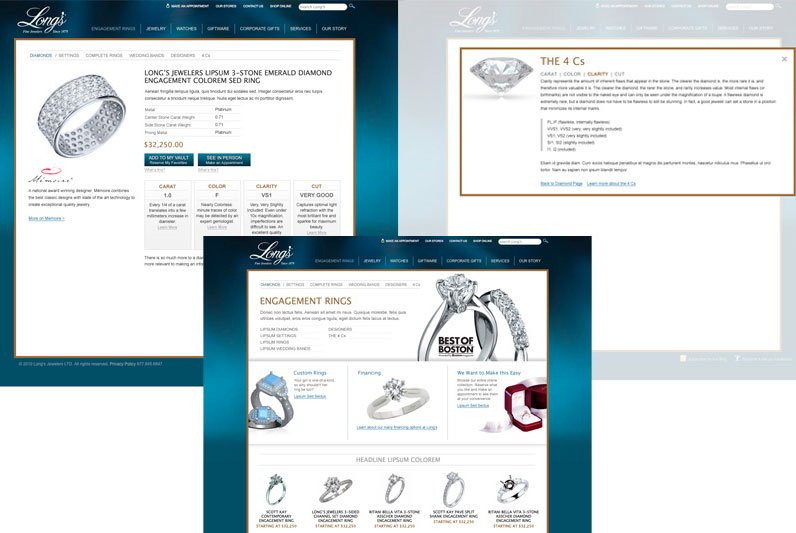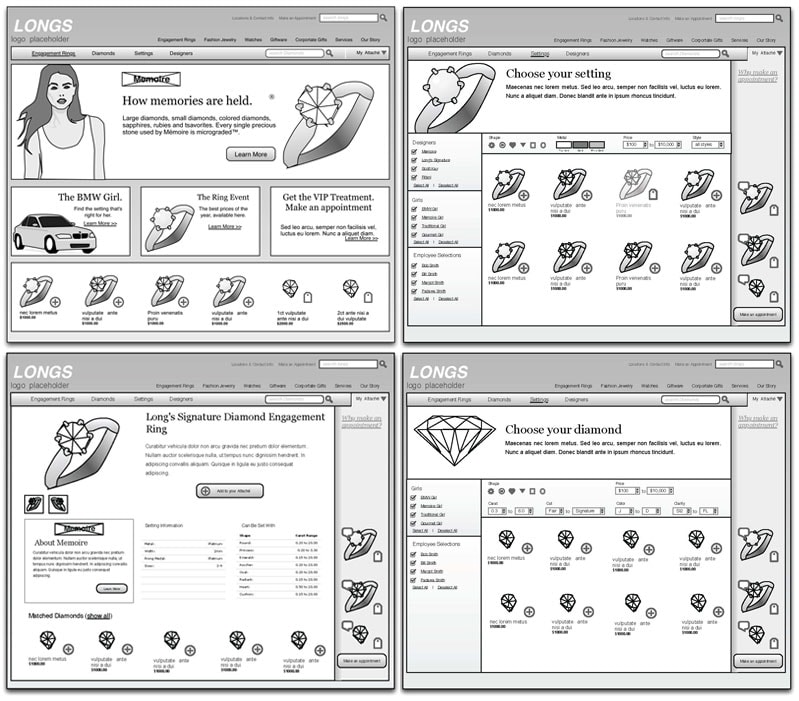 Website Development | Luxury Goods
Long's Jewelers turned to Tippingpoint Labs to create a digital user experience and content that encourages prospective engagement ring customers to select a ring online and make an appointment to view the ring in one of Long's retail locations.
Understanding the Long's Jewelers online customer was key to developing and perfecting a user experience that would be educational for the user and beneficial for Long's. Below are examples of the final development project along with wire frames and renderings of the site while in development.