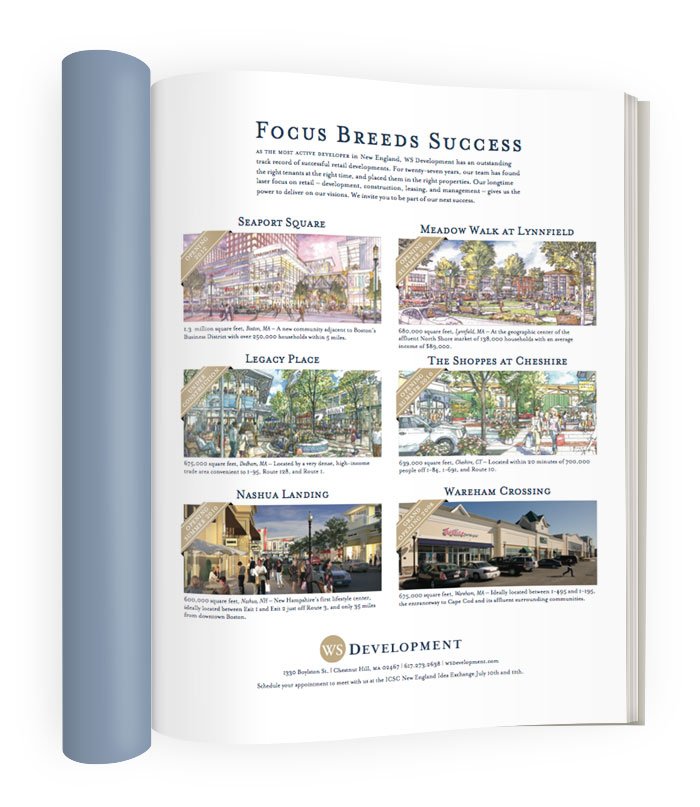 Integrated Campaign | Real Estate
Before breaking ground on a new outdoor lifestyle shopping center, WS Development was challenged with attracting tenants and winning the support of the local suburban community. Tippingpoint Labs created new assets and repurposed exiting ones, including archetecurial renderings, to create the materials necessary to do both.
The project included the creation of a trade show booth, environmental signage, sales collateral, trade print ads, and a time-lapse video documenting the two-year construction project.