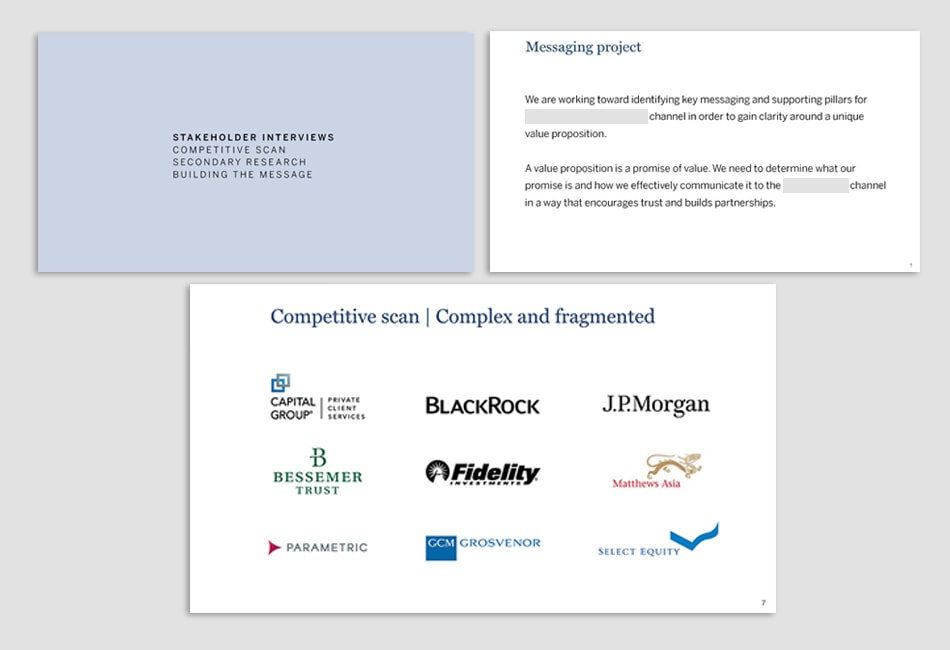 Brand Video Strategy | Wealth Management
Channel strategy is a key component in Investment Management marketing. This strategy has to be concrete before content can be developed. Who is the audience, what are their pain points, how do we help to solve those challenges, and how do we differentiate are some of the key questions our client wanted us to help answer.
Through stakeholder interviews, competitive analysis, and third-party research, Tippingpoint Labs developed a value proposition, positioning and messaging pillars to guide our client's video initiatives.
We embarked on this project quickly, immersed ourselves with the stakeholders and research, and delivered a video marketing strategy within 5 weeks.